Halloween AF
Zine enclosed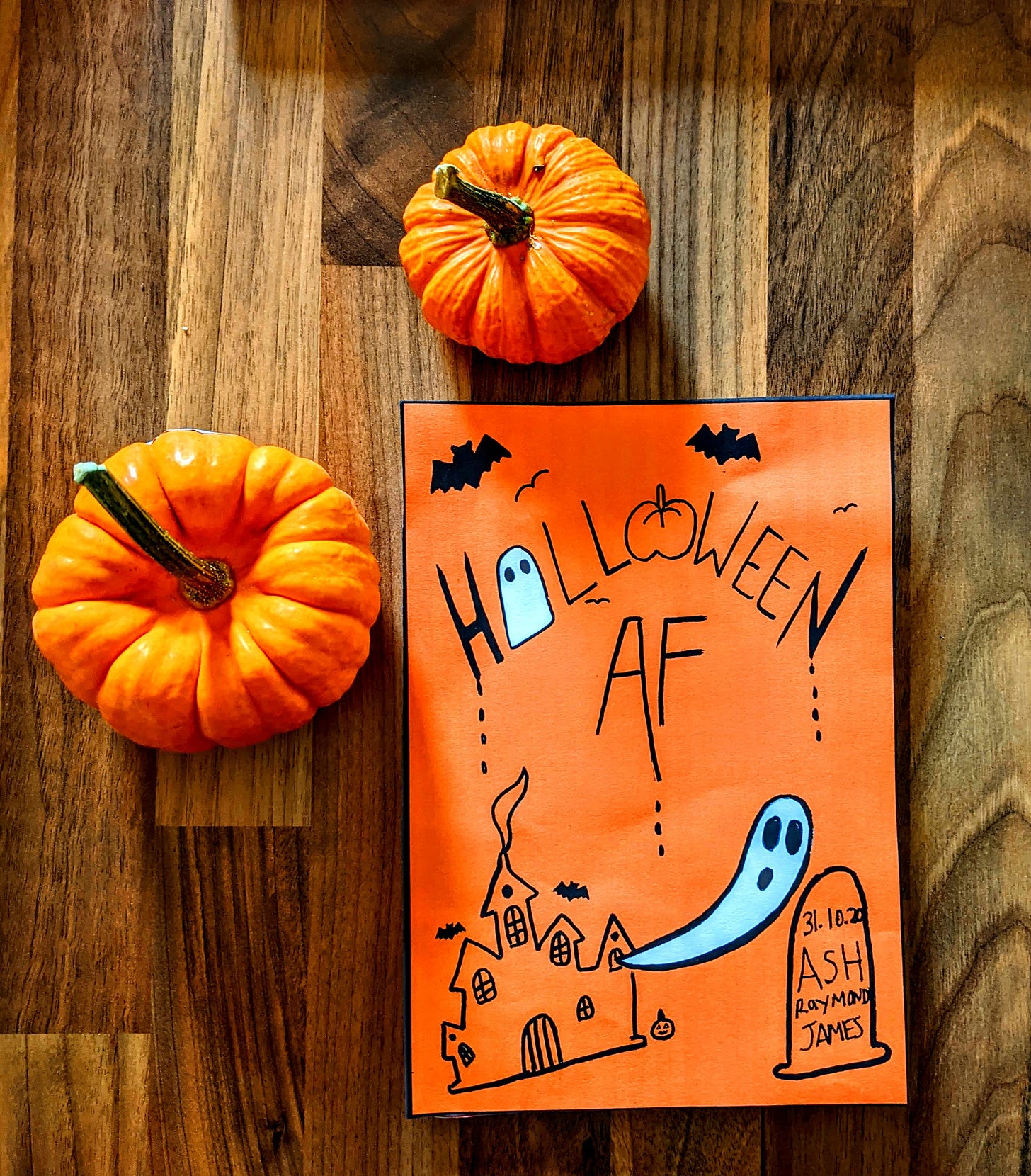 Yesterday we got sad AF and today, we are getting scary and dumb AF. Happy Halloween everybody. The zine is at the bottom but let's start this journey by looking at a few worldly traditions.
In Northern Spain they do the usual costumes and trick and treating but they make this weird drink called quemada, which they drink out of pumpkins after reciting a spell called esconxuro, that's supposed to offer protection against evil. I feel this should be sold worldwide.
Austria have a seven day celebration called Seleenwoche where they light a candle and leave out bread for an entire week. Halloween extension? YES PLEASE!
And at home, in Wales, we get weird AF (obviously) and the skeleton of a horse head is affixed to a pole and carried through town with a white bedsheet trailing behind it. The person beneath the bedsheet carries the pole and takes on the persona of the dead horse, whilst attempting to best other people in a game of wit and poetry. All of this is rewarded with free food and drink. This is the wonderful Mari Lwyd tradition. Sort of explains why I am the way I am.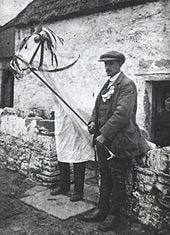 ---
Today's 3x3 is the dumb portion of this newsletter and I encourage you to write your own dumb 3x3 in the comments. There's actually two so I'll upload both:
There's nothing scarier

than an empty

bowl of cookies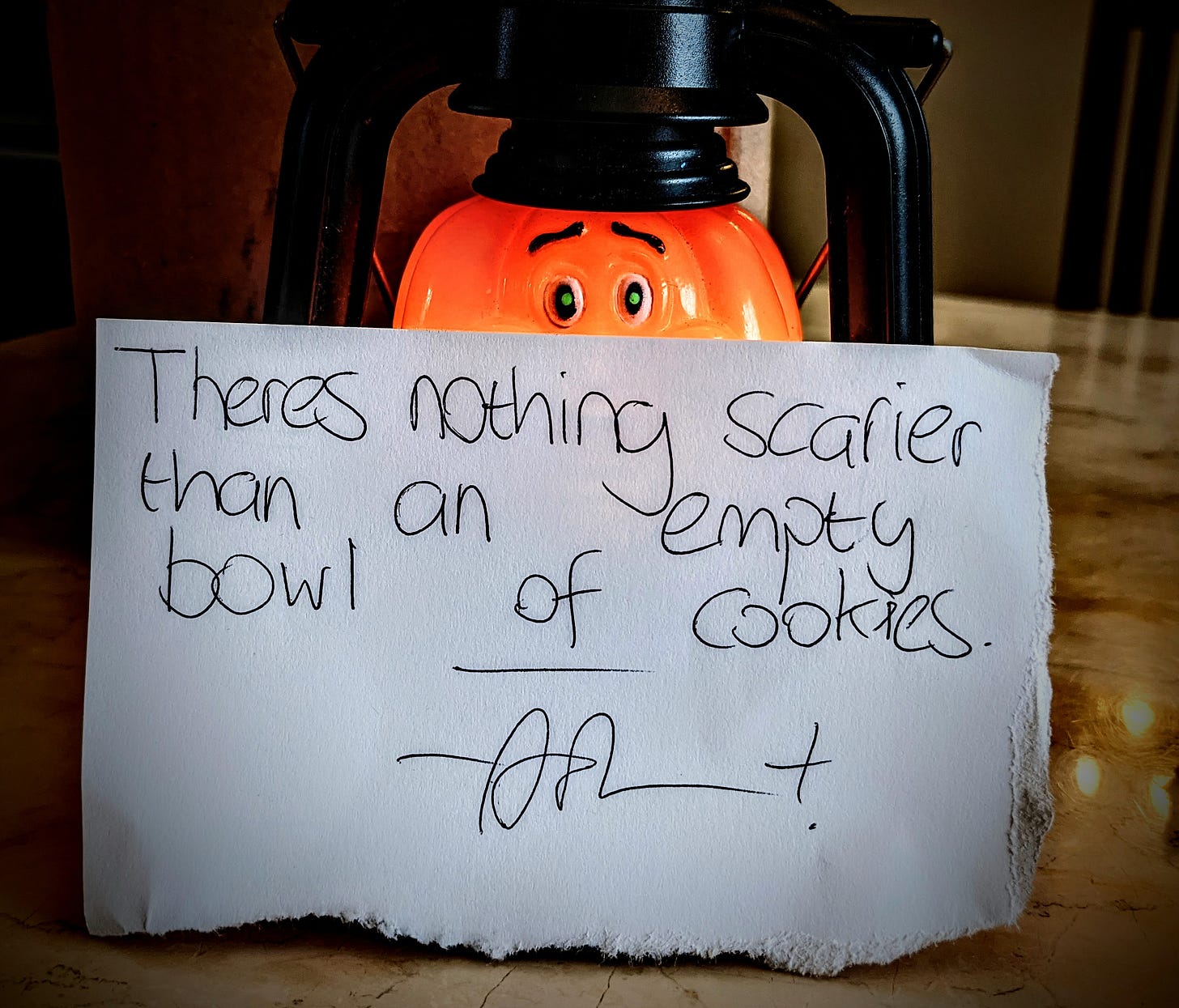 There's nothing creepier

than the lantern

in this picture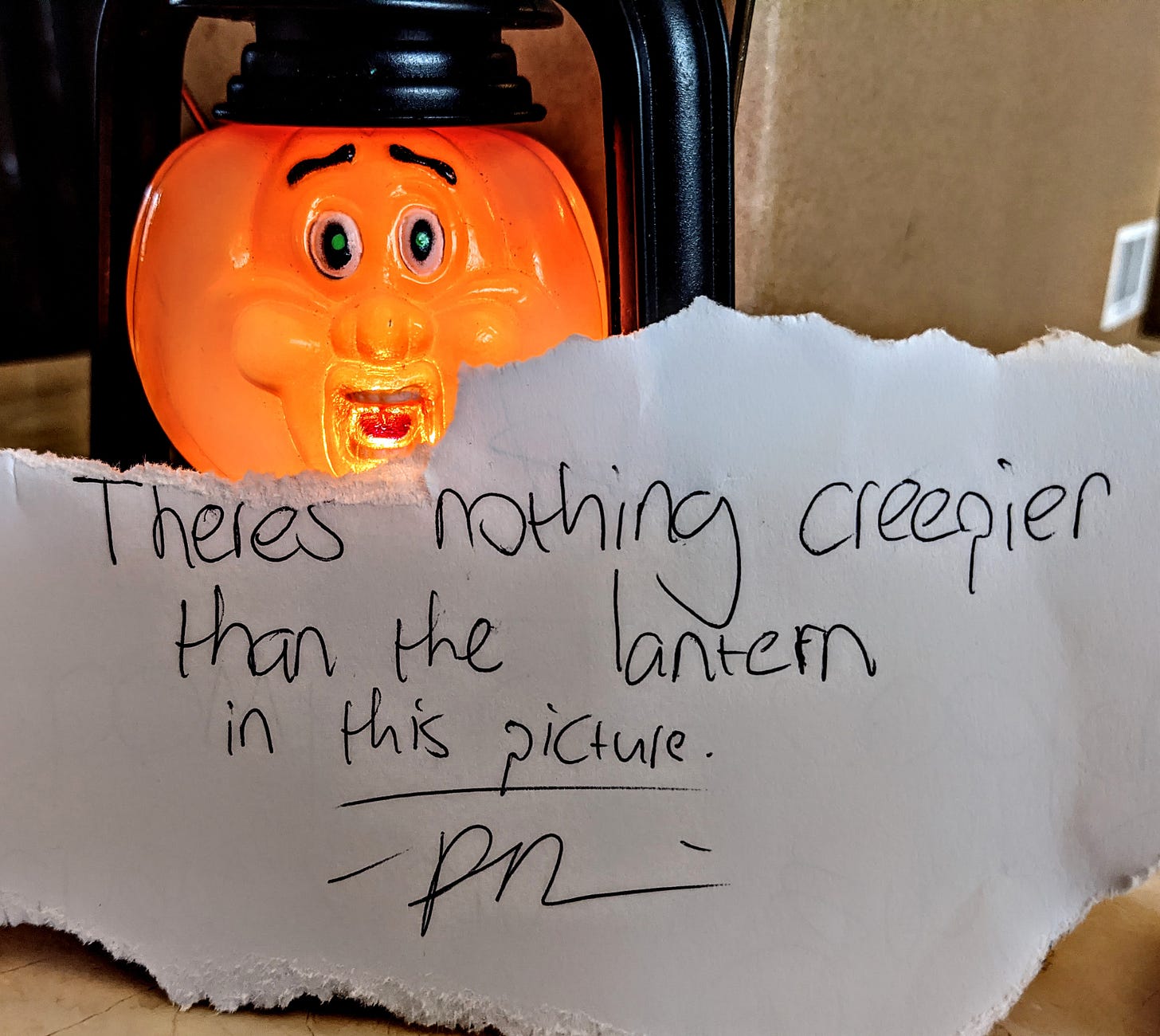 Like I said, they're dumb but fun. Write your own and leave them below, I'd love to read them.
---
Now for the main event. As it is Halloween, instead of a poem, you get an entire Zine. All things Monsters and all things Halloween. You can click RIGHT HERE to read it. Feel free to share it with your family and friends and for all people who are subscribed I will put a download link in a separate Zines Download thread. Let me know your favourite poems in the comments, I'll be performing a bunch of them next week. Thanks everybody and enjoy.
Ash
(As it is Halloween, here's a Halloween deal for anybody who hasn't subscribed yet)